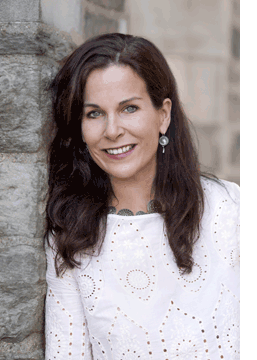 Nicole Cooley grew up in New Orleans, Louisiana.  Her most recent books are two forthcoming poetry collections, Girl after Girl after Girl (Louisiana State University Press, 2017) and Of Marriage (Alice James Books, 2018).  She has published four other collections of poems, Breach, Milk Dress, The Afflicted Girls and Resurrection, as well  as a novel, Judy Garland, Ginger Love, a chapbook, Frozen Charlottes, A Sequence, and a collaborative artists' book (with book artist Maureen Cummins), Salem Lessons.
Her awards include The Walt Whitman Award from the Academy of American Poets, a Discovery/The Nation Award, an NEA, a Creative Artists fellowship from The American Antiquarian Society, and the Emily Dickinson Award from the Poetry Society of America.
Her scholarly work includes serving as co-editor "Mother" issue of the journal Women's Studies Quarterly as well as publishing essays in At Length, Pilot Light: A Journal of 21st Century Poetics, American Poet, Women's Studies: An Interdisciplinary Journal, The American Poetry Review, Pedagogy: Critical Approaches to Teaching Literature, Language, Composition and Culture as well as in the edited collections Devouring Institutions: The Life Work of Kathy Acker and We Who Love to Be Astonished: Innovative Women Writers and Performance Artists.
Her non-fiction essays have recently appeared in The Southern Review, The Rumpus, The Feminist Wire, and The Atlantic. She is currently completing a non-fiction book project, My Dollhouse, Myself: Miniature Histories.
She has taught at Bucknell University and the Stonecoast Low-Residency MFA program, as well in Merida, Mexico with US Poets in Mexico and at the Chautauqua Institution.
Currently, she is the directorof the MFA Program in Creative Writing and Literary Translation at Queens College-City University of New York where is a professor of English.
Contact: Nicole.Cooley@qc.cuny.edu


photo © Lisa Kollberg

home | about | books | poems | essays | interviews | events
©2018 Nicole Cooley | All Rights Reserved